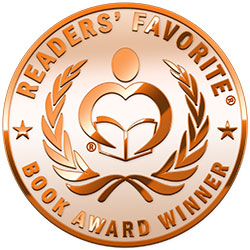 Reviewed by Pikasho Deka for Readers' Favorite
The Stories of Our Lives is a collection of short stories written by Brandy Isadora. "Bundle & Save" is about a lonely retired high school chemistry teacher who finds unexpected comfort in a unique laundromat. "Cloudburst" follows a couple of young friends as they struggle to survive in a post-apocalyptic dystopian society. In "Holy Water", a new employee at a call center is forced to compromise his integrity in order to make a sale in a hostile work environment. "Around The Fur" provides a glimpse into the headspace of a rockstar who feels trapped underneath his fame and environment. In "The Lovetts", an elderly couple tries to live vicariously by spying on their young neighbors. After going on a date with a transhuman, a career-driven woman questions her preconceived notions about what makes a "Real Man".

Author Brandy Isadora tells eighteen slice-of-life stories set in different environments, featuring people from all walks of life, to create a captivating collection that entertains you from start to finish. Each tale follows a seemingly ordinary person finding themselves in situations which impact their lives in ways they could never foresee. Every story feels unique and has something different to say. There is a sense of realism to the narrative, and it makes the characters easy to relate to. There is also an abundance of charm and humor sprinkled between the pages with more dramatic moments. Although I enjoyed them all, something about "Cloudburst" and "Holy Water" felt particularly appealing to me. If you love to read short stories, I highly recommend The Stories of Our Lives.