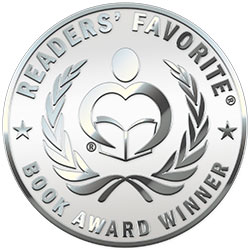 Reviewed by Emily-Jane Hills Orford for Readers' Favorite
Orah and Nathaniel are on a journey in The Stuff of Stars. It is a journey that began in the first Seekers book, The Children of Darkness. A journey that began with a desire to recover the wonders of an intelligence that existed before their days until temple rule, this journey takes the couple across an ocean to find the descendants of the original keepers, those whose knowledge and intelligence will help, or so they believe, their own world as it struggles to recover from a life marred by multiple restrictions. Orah and Nathaniel do find the descendants of the keepers, but those they seek are now known as dreamers and they are neither alive nor dead. Those they meet represent opposing views of the age of intelligence that led the dreamers to an existence far above and beyond the realms of basic human comprehension. So how will Orah and Nathaniel communicate with these dreamers? How will they convince the opposing communities that there really is no right or wrong and it is better to work together?

This is another powerful story from popular author David Litwack. The Stuff of Stars, although part of a series, is expertly told as if it were a stand-alone novel. Background information from the first book in the series is presented and unraveled as needed. The centuries-old search for a utopian existence is challenged in this second novel as the two protagonists, Orah and Nathaniel, find themselves pitted against two points of view: that intelligence and living with intelligent machines is the only way to survive, and that returning to nature and living off the land is the right way to go. The utopia that the protagonists seek is mired in questions with no answers, and the truth they hope will help their own people across the ocean is difficult to ascertain. Is there a right or a wrong answer? Can a real utopia truly exist? The reader is left with these troubling questions as the novel ends with a bridge to the third book.

Excellent plot development, description, characterization - the reader truly feels like he/she is part of this story. This is a fantastic story that continues the plot initiated in the first Seekers book: a tale about a futuristic utopian world that is anything but perfect. There is only one word to truly define this novel: WOW!