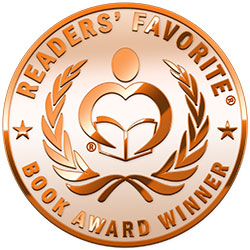 Reviewed by Jessica Barbosa for Readers' Favorite
Brian is the son of the richest man in Sandstone-by-the-Sea but he is stricken with a mysterious illness and not even his brothers, sisters, and friends are allowed to visit him. After Brian's mysterious disease was diagnosed, he spent most of his time in a bare white room, on a bare white bed, unable to play or even read. It all changed one day when his father hired Mervyn who paints a whole, new wonderful world. What adventures will these beautiful paintings bring Brian? Find out in The Tale Of Brian And The House Painter Mervyn, a fable for children and their parents by Lance Lee and illustrated by Meilo So.

The Tale Of Brian And The House Painter Mervyn is a fantastical story that starts with a sick and sad little boy named Brian. Through his meeting with growling, grumpy Mervyn, Brian is taken on an amazing adventure through the world of art, both literally and figuratively. Lance Lee paints vivid scenes that are as colorful and mesmerizing as the art that accompanies the story. Mervyn is standoffish, unlikeable, but he paints the most beautiful scenery and his art comes to life, bringing joy and awe to those who see it. Meilo So brings life to the story in the same way Mervyn does. The colorful art accompanies the fantastical fable and together they create a magical vision of the book. But of course, such great powers have consequences and the story delves deeper into the effect this has on the people and the community. Along the way, people learn the consequences of their actions and greed and I think their regret and redemption were the best parts of the plot! This story successfully kept my attention right to the very end and, overall, I found this to be an exceptional book. Great work!