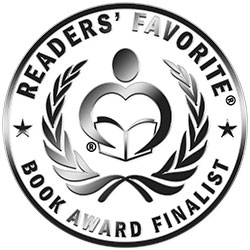 Reviewed by Jamie Michele for Readers' Favorite
The Traitor's Bride by Alix Nichols is the first book in the science fiction romance series, Keepers of Xereill. Convicted without a trial for cowardice and sedition - a heavy and improbable transgression for one who previously has had praise lavished upon him as a hero - Lord Areg Sebi is publicly whipped to the roaring delight of an overly enthusiastic crowd. But there are a handful who are disgusted by the display, and one of them is Etana Tidryn, a female with the ability to potentially save his life. Whether or not she's willing to take the risk and has the courage to elevate herself from her lowly status in a caste of latent untouchables is another matter altogether.

I'm still in this world and mulling over this tale despite having finished The Traitor's Bride some time ago. Alix Nichols is a powerhouse writer with descriptive scenes and world-building without the usual information dumps often found in the genre. It helps that the story has genuine, palpable, delicious sizzle to it, which is also exceptionally well done. As it's a part of a series I was prepared for the cliffhanger. What I wasn't prepared for was the scramble that ensued after finishing to jump into the next book immediately. Luckily, book two, The Commander's Captive, has already been released...so...as soon as my husband falls asleep... I would absolutely recommend this series to anyone looking for science fiction that delivers both the fantasia of a new world and the heat of a searing romance packed into one creative punch. This was an easy five-star rating for me as the story and writing are divine.