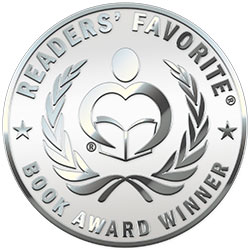 Reviewed by Ammaarah Seboa for Readers' Favorite
Has the urge ever struck you to Google yourself because your family hasn't reached out to you over the last 35 years? Has that result shown your death 35 years ago at your older brother's hand? After leaving town with her aunt and uncle at the age of 8, Rachel continued to move on from the life she knew and into a brighter world. Her return to town has stirred up trouble with the local sheriff, newspaper, and even the mayor. Join Rachel in Deanna Lynn Sletten's The Truth About Rachel as she investigates the case of her supposed death that shook the little town of Casita, California.

The Truth About Rachel is the first book in Deanna Lynn Sletten's Rachel Emery Series, and while it primarily focuses on murder-mystery and sleuth themes, there is some romance thrown in. This story is a beautiful blend of fiction and reality. Sletten explains police jargon and procedures throughout the book so that readers unfamiliar with the terminology aren't lost. As a lover of cold cases and injustice, I enjoyed this book and the unexpected plot twist! Sletten's writing immerses the reader in the story and events flow naturally into one other. She bypassed the dramatics that most writers adopt and instead focused on clear and concise storytelling. I was eager for any new information that was forthcoming about Rachel's case. I even raced against the fictional investigators to solve it. Rachel's development throughout the book is amazing, and I am excited to read the next installment.