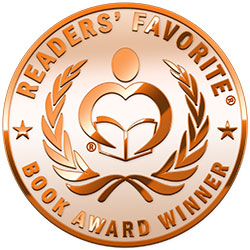 Reviewed by Pikasho Deka for Readers' Favorite
The Uninvited is the story of the greatest rock band you've probably never heard of. Steven Vance Taylor recounts his days on the road with the mid-90s alt-rock act The Uninvited, giving readers a rare glimpse into the lives of him and his fellow band members, who almost became the biggest band in the world. Steven recalls some entertaining personal anecdotes about being on the road with the band, like discovering they were lost after traveling almost 120 miles in the opposite direction on their way to a gig in Tulsa. Or being offered a huge contract by a reputable record label on the condition that their single "What God Said" tops the charts, only to be outshone by an emerging Kid Rock. Despite all the fame and money, Steven never forgot what was most important in his life, his love Mia.

Fans of alternative rock or music in general will find a lot to love about The Uninvited. Author Steven Vance Taylor offers an unflinching account of his days with the mid-90s alt-rock act, showcasing the struggles and challenges that came with being a rock star on the road. The narrative is written in an intimate and personal style that makes the people associated with the story relatable and easy to root for. The story feels authentic, and you find yourself genuinely caring about the band members and those closest to them. I very much enjoyed this book. If you love rock documentaries or a behind-the-scenes look at musical acts, I highly recommend The Uninvited.