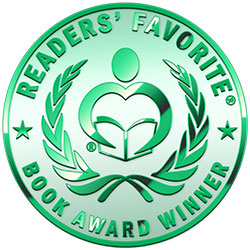 Reviewed by Romuald Dzemo for Readers' Favorite
The Unrepentant by E. A. Aymar is set in the Virginia, Maryland, D.C. triangle and follows eighteen-year-old Charlotte Reyes, a girl who runs away from an abusive home only to find herself tricked and kidnapped by a gang of criminals. When she escapes again, she realizes that the bad guys trail her like dogs and there is a dirty cop who is paid to bring her back. Wherever she goes, there is no guarantee of staying off their radar, so she does the one thing no one expects her to do: fight back!

This is an engrossing story with a strong female protagonist, one that fans of The Girl with the Dragon Tattoo will love. It opens in the midst of action and immediately introduces a powerful premise. A captured girl has help in getting free. The language is beautiful and I loved how the author combines the descriptions of the actions and the thoughts of the characters with elements of the setting to give readers a full picture of scenes. This is the introduction to the character that helps the protagonist: "Mace Peterson expected to see silhouettes of trees, a surprised deer or two, the smudge of a shadowed moon, maybe even a startled snake slithering away at midnight in the woods of Baltimore County."

The story is sprinkled with grim humor, and at times there is a pervading sense of the noir that allows an understanding of human nature, the depth of the conflict, and the development of characters. The Unrepentant is an entertaining tale of a young girl who chooses to fight crime and gain her freedom. The twists are powerful enough to be mind-blowing.