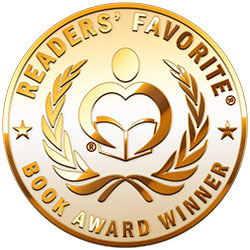 Reviewed by Anne-Marie Reynolds for Readers' Favorite
The Unsub by Owen Parr is Book 7 of the Joey Mancuso, Father O'Brian Crime Mysteries series. Joey Mancuso is in Miami Beach but not for a vacation. Miami Beach police have shown no interest in the death of Gene Wells, a hedge fund employee who was killed in a hit and run. Joey is interested though; the kid's father is a friend of a friend and they want Joey to investigate. Together with Marcy, his FBI wife, Joey steps into a quagmire of financial corruption and conspiracy. They call in a favor from an old friend to go undercover and soon discover a trail that leads them right back to New York City. There, with Father O'Brian joining in, they find their suspects dropping like flies as the main villains take out anyone who might get in their way. Can the trio stay ahead of these villains or are they next in line?

The Unsub by Owen Parr is another great offering in this series. You can read it as a standalone but, to get the full picture, it's best to read it as part of the series. We meet lots of characters from previous stories and some new ones, all developed into real people and the Eastern European flavor that runs through this story is in keeping with some current affairs in the world right now. There is, as with the previous books, plenty of action, each page urging you to keep reading. Twists and turns take you from Miami Beach back to the seedy underworld of New York City, keeping you on the edge of your seat with a mixture of hard-hitting action and some humor thrown in for good measure. If you love crime stories, hard, gritty crime thrillers, then this is one author I highly recommend.