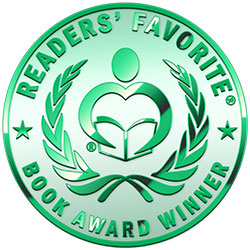 Reviewed by Trudi LoPreto for Readers' Favorite
The Waratah Inn in Cabarita Beach was run down and neglected as Nan didn't want to update it and take away all of the memories it held for her over so many years. The sisters - Reeda, Kate and Bindi - each had their own lives and seldom did they return to visit Nan. When they receive the unexpected call that Nan has died, all three drop everything in their lives and hurry to the Inn. They were close as young girls living and playing in the Inn and on the beach but time and life had separated them from spending much time together. They soon learn that Nan's will asks the girls to decide the fate of the inn together and all must agree to sell it or keep it. At first, they are troubled by this decision and each has their own opinion, but time soon finds them working together and wanting to see the Inn reopen and remain a legacy of their Nan. After several months of hard work, the Inn is ready for business and each of the sisters must decide where their future lies.

I loved reading The Waratah Inn by Lilly Mirren. It is a heartwarming family story about three sisters, Reeda, Kate and Bindi, and their beloved grandmother, Nan. There was family love, determination, mystery, sadness, happiness, friendship, and romance all intertwined to make The Waratah Inn a great book that was hard to put down. Lilly Mirren is a gifted author who created very real, likable characters. I look forward to reading the continuing stories of the sisters and would not be surprised to see this story on the Hallmark Channel (I can even see who will portray the sisters). The Waratah Inn is a book that should not be passed up – it is a guaranteed good read.