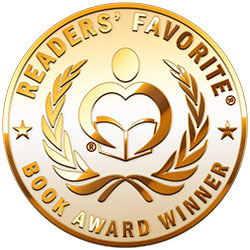 Reviewed by Jack Magnus for Readers' Favorite
The Watcher's Tale: Mary Morgan's Journal Book 3 is a post-apocalyptic science fiction graphic novel written and illustrated by R. M. Wilburn. While Mary Morgan and her companions-at-arms had been successful in their efforts to free those imprisoned for their opposition to Herr Bigly's Rump's reign of awfulness, they soon realized that they had underestimated the lengths to which the orange monster would go to establish and maintain an iron grip on his plan for world domination. His secret weapon was soon revealed to be devastatingly simple and sinister. The announcements heralding Bigly Rump's generous offer of free education to all children indicated that it was not only generous but also mandatory. What better way to create a dictatorship that endures than by brainwashing the young? This and other new developments made it even more urgent for Mary and her crew to regroup and plan their next moves.

The Watcher's Tale presents the reader with an awful vision that will seem terribly familiar to anyone who's ever dared to look at an independently published newspaper or kept up with current events. Wilburn's illustrations continue to delight and amaze. I love the imaginative use of the hand-written journal pages which seem torn, stapled together and bearing coffee stains and dirt. Pages are deckle-edged, giving them an ancient and tattered impression and making one wonder just how far in the past these entries were penned. Mary's compatriots hail from all over the galaxy, and their varied and unusual appearances compound the post-apocalyptic nature of the work. I also appreciated how she weaves a photographic journal throughout the work, again one that is dire and foreboding in nature and steeped in our past. Wilburn's work gives one a lot to think about, especially considering the Constitutional crisis facing the nation today. The Watcher's Tale: Mary Morgan's Journal Book 3 is most highly recommended.