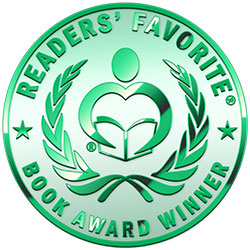 Reviewed by Susan Sewell for Readers' Favorite
After a few short years of marriage, a widow fights freezing temperatures and starvation, while her stepchildren threaten her efforts to survive in the heartrending novel The Widow's Mite by Allie Cresswell. Shy and unassuming, Minnie Price discovered love a little later in life. To the surprise of everyone who knew her, she married Peter, the most eligible and well to do widower at church. Enjoying life with Peter, Minnie never considered finances or even contemplated the future until fiscal reality was suddenly thrust upon her. After six joyful years of marriage, Peter succumbed to a heart attack. After his funeral, his two children informed Minnie she needed to vacate the manor in the next few months. Her former place of employment was gone, and Minnie didn't have any idea how to make money. Peter's income expired, and Minnie had very little money left in their joint banking account. Letting no one know of her dire circumstances, not even her friends, Minnie just barely managed to survive the following winter months. What is Minnie to do when her stepchildren take possession of their childhood home? Will she be forced to live in the streets?

A Widow's Mite by Allie Cresswell is a poignant and soul-stirring novel that evokes a haunting sense of sadness. Victimization is the core of the heartbreaking plot, realistically depicting the life of an introverted widowed seamstress. Portrayed as a vulnerable figure, Minnie encounters trials and tribulations, some of which could have been avoided. Her ability to withstand the hardships and survive indicates her character is strong. Adversely, instead of taking charge of her life and being proactive, she actually chooses to be a victim. The story excellently illustrates how fostering feelings of inadequacy prevent a person from taking affirmative action, which blocks future prospects and inevitably stunts emotional growth. This sensational novel is an emotionally charged drama that has the potential to inspire and motivate readers to step out of a victim mindset and step into personal power.