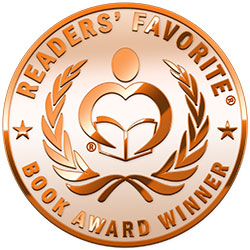 Reviewed by Anne-Marie Reynolds for Readers' Favorite
The Winner's Circle by PJ Colando tells the story of three friends. Friends who want out of their mundane lives. Bonnie wins millions on the Boffo Lotto and both Bonnie and Jackie tell her she needs to get a lawyer, invest her money and hide away. But Bonnie doesn't want that. Bonnie wants to get married so she invites her friends to their wedding in Vegas and on their Hawaiian honeymoon. After all, money isn't an issue now! It's fun to begin with but things start to go wrong. Husbands end up in jail and everything tends to go horribly wrong. Consequences abound but when they are halfway around the world, away from everything they love, the homes and lives they wanted to escape from so much seem to be so welcoming.

The Winner's Circle by PJ Colando is a cute story with some very funny moments. The story is told from the point of view of each of the three friends and is the third in a trilogy. I didn't read the first two but felt that I had enough information from this book to understand the characters – it's probably better to read all three in order though. The story runs smoothly as we follow the fate of the three friends, follow their ups and downs, fortunes and misfortunes. The Winner's Circle is well written, the characters are well developed and identifiable, feeling very realistic. I'm sure we all know people like Jackie, Fran, and Bonnie! I would recommend this for anyone who wants a quick, amusing story to read to fill a couple of hours.