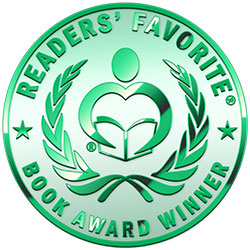 Reviewed by Anne-Marie Reynolds for Readers' Favorite
Three Little Gnomes and a Boy Named Orion by Rhonda Paglia is an early learning book for children. Grammy has a wonderful garden, full of birds and helpful insects and no weeds. Do you know how it got that way? Because of the garden gnomes. Three little gnomes tend Grammy's garden happily and in secret. They watch Orion playing in his sand pit and pretending to be Superman. They watch Grammy do the "honey" dance with Orion. But one day, the gnomes realize they have a big problem – they don't have any names. Turn the pages to find out how these loveable gnomes solve this problem and make a new friend in the process. This is an updated version of the book with large print.

Three Little Gnomes and a Boy Named Orion by Rhonda Paglia is a delightful story. I don't have children myself but if I did, this is certainly a book I would want them to have. It is packed full of pictures which help the story along wonderfully. One thing I especially liked was the use of different sizes of font. This really makes the story stand out and makes it very easy to read. This isn't just a story about gnomes though; it also teaches children all about caring for a garden, its plants, and the wildlife that inhabit it, as well as making new friends. I thoroughly enjoyed this and I think it will be one of those books that children want read to them over and over again.