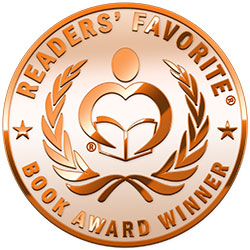 Reviewed by Rabia Tanveer for Readers' Favorite
Tourists of the Apocalypse by C.F. Waller is a time traveling adventure. The novel is about Dylan Townsend, a man who has big plans and some of them now include traveling through time, or so it seems. The end is near and Izzy, who he has a massive crush on, turns out to be a travel guide for people who travel in time. He actually loves her, even though she already has a boyfriend. So you can imagine why he is spending time with her and believes her wild story, regardless of the fact that he could have his jaw broken by her boyfriend. The end is near anyway so why shouldn't he spend the last day on Earth with the person he loves? But what if it is all true? What if he really does travel back in time with Izzy by his side? How would he survive? Or is he going crazy?

Nothing beats a good time travel novel and Tourists of the Apocalypse is one of the best I have read in years. It was awesome. Dylan is immediately likable. He is a guys' guy, you cannot help but like him for his determination and his impulse to survive. Izzy is quite a character. She is among those characters that will have readers torn because they want to hear her side of the story as well. This is a great novel and I would love to read a sequel.