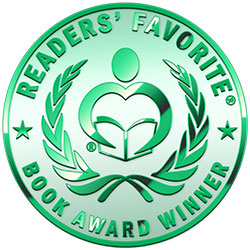 Reviewed by Vincent Dublado for Readers' Favorite
Authors Nitin Rakesh and Jerry Wind present eight principles on turning crises into opportunities in order to stay relevant and competitive in these challenging times in their book, Transformation in Times of Crisis. As the world goes through a series of global health, economic, and political problems, this book discusses how to create opportunities in times of such disruption. These principles are discussed in separate chapters that reflect the best practices of notable companies. It not only helps to identify opportunities but also how to defend against these disruptions. Aside from the eight principles, it similarly provides a framework to develop your implementation strategy, as well as ten tools to aid you in the implementation process. It has a workbook feel to it, as it provides useful Q&A checklists to monitor your real-time progress.

I am not a business-savvy person, but Transformation in Times of Crisis was worth the time and read. This is a solid reference book that can help create a path for businesses to continue to navigate the tides of change in the world of business. Nitin Rakesh and Jerry Wind not only guide but also inspire, using relevant quotes to put emphasis on the points they are trying to make. Their case studies of prominent companies like Tesla, Netflix, and Zoom make them succeed in changing your negative perceptions and give solid proof that the pandemic is not an excuse for any business to flounder. One of the best parts of this book is how it allows you to view setbacks as an opportunity to transform and to emerge as a stronger entity in the market. Similarly, it shows you the pitfalls and ramifications of what could possibly happen if you choose to stand back and refuse to adapt. This is a highly-recommended read to all decision-makers, retailers, entrepreneurs, and anyone in need of an idea of how to overcome contemporary business adversities.