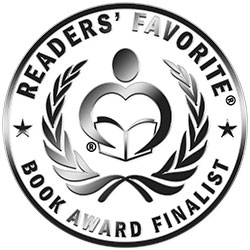 Reviewed by Michelle Stanley for Readers' Favorite
Trespass (TJ Peacock and Lisa Rayburn Mysteries) is written by Marla Madison. Gemma Rosenthal isn't convinced Norman Teschler's death was accidental when his house explodes, so she hires TJ Peacock, a private investigator. TJ suspects foul play, especially after meeting the neighbours. When a member of a wife-swapping group is murdered, and vandals play games by breaking into homes to have sex, she thinks the cases is connected, but detectives Haymaker and Wade share different opinions. Gemma suffers from sleep paralysis that increased when Norman died, and consults Lisa Rayburn, a psychologist who helps her deal with a troubled past. She starts to have out of body experiences and sees strange activities happening at another home, but is reluctant to divulge this information to the detective.

Trespass is the second book in the series (TJ Peacock and Lisa Rayburn Mysteries) by Marla Madison. I did not want to put the book down for any reason, and consider it intense reading material. Just reading the prologue was enough to convince me that the rest was going to be promising. The plot is very good and has so many twists that I loved. TJ Peacock is a bold, hard as nails detective, who tries to juggle motherhood and romance with her risky career. Lisa Rayburn is nice, but characters like Gemma were more interesting to me. I like the character portrayals and their feelings for others were a bit amusing. Trespass isn't lacking action, suspense and intrigue due to Marla Madison's remarkable writing skills.