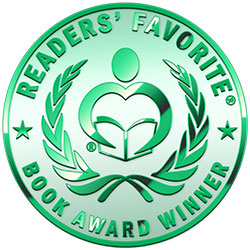 Reviewed by Jack Magnus for Readers' Favorite
Unremembered: Tales of the Nearly Famous & the Not Quite Forgotten is a nonfiction collection of historical events and figures written by Ken Zurski. Zurski is a broadcaster, speaker and author whose books recreate the past. This book casts a spotlight on several dozen personalities and shares their contributions to society and progress. Among them are Nellie Bly, who bluffed and blustered her way into a well-deserved career in journalism when women were not welcome, and who circumnavigated the globe in less than 80 days; Nathaniel Currier, whose lithographic processes changed how news was disseminated, and Sam Patch, the Jersey Jumper, whose acrobatic skill and daring finally met its match in the Genesee Falls. Zurski covers the tragic, fiery destruction of the Lexington in the Long Island Sound on a freezing winter night; the fiery conflagration that leveled the New York City's Wall Street Area and the Great Chicago fire; and the evolution of the flying machine.

Ken Zurski's Unremembered is a grand and glorious tapestry of events and personages whose impacts were definitely felt, but whose stories have for the most part been forgotten or overlooked. I was fascinated by the way he weaves each person into the stories he tells, and I loved the care with which he develops his stories about Niagara Falls and aviation history, and used lithographs and historical artwork in his presentation. Zurski is a gifted storyteller who makes those forgotten people come to life -- he even instills a purpose and rationale for the temperance firebrand Carrie Nation as he discusses the development of women's rights and suffrage through the 19th and 20th centuries. I was fascinated by his stories and loved learning about the unknown heroes, villains and trailblazers he highlights in this work. I was also pleased with the extensive bibliography he included. Unremembered: Tales of the Nearly Famous & the Not Quite Forgotten is most highly recommended.