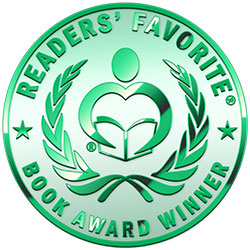 Reviewed by Maria Victoria Beltran for Readers' Favorite
Valley Fliers by David Boito is a thriller written for young adult readers. Seventeen-year-old Jay Smalley loves flying remote control planes and lives near the San Fernando Valley miniature airfield. He is a member of the Valley Fliers Flying Club. The story unravels during the semi-annual pylon racing challenge, where he is placed second to newcomer Captain Oren Frazier. Jay is intrigued by a report that drones are used in crimes more frequently and the discovery that Oren owns a military-issued drone of the same model. He suspects the newcomer to be an assassin. He tries to convince his friends, the other members of the Valley Fliers Flying Club, to continue snooping on Oren's activities but is met with skepticism. If Jay is not mistaken, hundreds of lives are at risk. Can he find out the truth and do something about it before it's too late?

David Boito's Valley Fliers is a coming-of-age story taking place in a unique setting. The book immerses readers in the exciting world of remote aviation through his extensive knowledge about flying model airplanes. Narrated from the point of view of the main protagonist, this is one of those books you want to finish reading in one sitting. With charming characters, a blossoming young romance, and a suspenseful plot, Valley Fliers certainly entertains. The nature of the strong-willed Jay Smalley is well-developed, and his actions are credible. This book explores fraternity and honor through a well-crafted plot of mystery and amateur sleuthing. I highly recommend it!