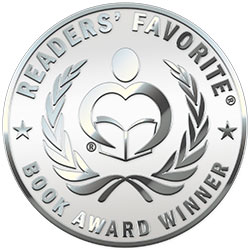 Reviewed by Divine Zape for Readers' Favorite
Vampire Boy: The Adventures of Alex Vambarey by Aric Cushing is a stellar fantasy that will thrill the hearts of many young readers, a story that begins in the midst of action. Like many other kids in the Carpathian Academy, Alex Vambarey is working hard to figure out what the Magus riddle signifies, and this will lead him to great adventures and stunning discoveries. Can Alex, barely in his first year, figure it out? Readers are introduced to intriguing characters, vampires and weird creatures, and it is more exciting to discover these creatures together with the protagonist.

There is a lot to enjoy in this book. I read it through the night and my heart was captured by the beautiful prose. Aric Cushing has a gift for descriptions and conveys humor in a very poignant way. Here is one such powerful description: "The explosion was immediate, intimidating, and quite colorful. Professor David Whitlock, the magus of the Carpathian Academy, stepped out of the vapors, and into the tall grass below. He brushed off his cape calmly, and looked up. 'I hate it when that happens,' he said, for he was clearly covered in glitter, 'I never get that spell right.'"

Vampire Boy: The Adventures of Alex Vambarey is a masterpiece, a story written for young readers, but with the power to enthrall adult readers too. Things of beauty are hard to describe, and this story is one of those things. They are better experienced. The fast-paced plot, the well-developed characters, the suspense, and the humor, are just a few of the powerful signatures of the author. This is the best children's book I have read in years after Rick Riordan.