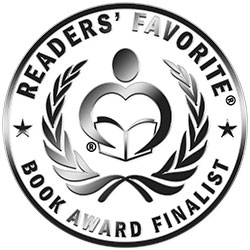 Reviewed by Romuald Dzemo for Readers' Favorite
VanWest The Present is the second entry in the VanWest Series by Kenneth Thomas, a fast-paced, engrossing science fiction story with a protagonist that I loved. VanWest has grown up to be a loyal Enforcer, who blindly obeys every command — however dark and morally corrupt — from the Universal Council. He has ingrained in his mind the mission to serve without question, to work for the growth of humankind and the universal commandment, and to destroy everything or anyone who stands in the way of the Universal Council.

Everything changes after his promotion to captain and after getting injured at the Games. But this also unveils his latent psychic sense — the ability to see future events. The Council sends him on a precarious mission to stop the Utopians, a renegade set led by the former Head of Science, the genius Dr. Isaac VonHelmann. While he is about to be reunited with his childhood best friend, Iris, the daughter of the Utopian leader, there are far more disturbing truths when he gets to Mars. The choices he makes with what he knows will determine the survival of Earth. Will he follow orders or his heart on a far-off planet?

I didn't read the first book in this series but I absolutely enjoyed VanWest The Present. The characters are exceptionally written and the adventure is exciting. I also loved the twist in the plot. The protagonist is a multi-layered character whose complex nature is brilliantly written. The conflict — both on internal and the physical levels — is well-conceived and deftly articulated. Kenneth Thomas's gift for plot and character creates the success of this story that puts the past and the future at an intersection in the present. It is a fantastic story, indeed.