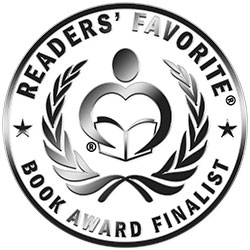 Reviewed by K.J. Simmill for Readers' Favorite
Rohini had worked hard to get where she was, but she had never imagined her first day in the Youth Assembly, a program focused on the development of sustainable energy, would go quite the way it did. Just as the session started, aliens appeared, delivered a message of hope, and requested ambassadors to accompany them back to their home world when they return. They asked for recommendations, but these aliens, known as The Elders, had their own delegates in mind and Rohini is amongst them. Not all of the global players are on board with this apparent cure for the energy and farming crisis caused by global warming; in fact, some will go to extremes to jeopardize the mission before it even starts. Rohini finds herself in the cross-hairs. She had been worried about the aliens' intentions, but she should have concerned herself with those closer to home, for it is they who pose the real threat and it seems there is no line they won't cross.

Voice of the Elders by Greg Ripley presents an amazing tale with a deep rooted and very important message. The world is in crisis, energy is running out, global warming is worsening and, despite being given a solution, there are those who oppose change, and the reason is greed. Fossil fuel tycoons see a threat to the bottom line, and are intent on preventing an advancement that would impact their riches. A great story that is clearly geared to make the reader think, not only about energy, but their own views and what they can do. Clearly, a lot of research has gone into this book, and it introduces many historical references, as well as touching on some of the principles of Taoism, mediation, and philosophy. The characters are relatable, and there is no shortage of conflict - you will love, you will hate, and you will feel outrage. Sit down, and lose yourself in some great scene settings and a gripping adventure.