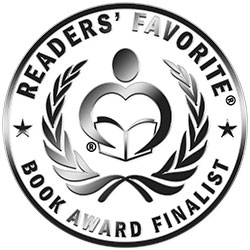 Reviewed by K.C. Finn for Readers' Favorite
Waking the Dead is a work of fiction in the fantasy, action, and interpersonal drama subgenres, and was penned by author Kerry Blaisdell. The work is intended for the general adult reading audience and contains some use of explicit language, non-graphic fantasy violence, and moderate sexual scenes and references. Following on from the first book in the Dead Series, Debriefing The Dead, we find our protagonist Hyacinth Finch back in the throes of danger and drama as her first official mission begins. Archangel Michael charges her with a quest to retrieve a powerful rock, but Satan wants it too. What results is a very engrossing romantic and fantasy blockbuster of a tale that is sure to keep readers turning the pages from cover to cover.

Author Kerry Blaisdell has crafted an addictive work of fiction with plenty of romantic twists, wit, and warfare to offer its readers. One of the features I found particularly impressive about this piece was the interplay between its central characters, which drives the action and adds wit, sass, and all-out humor that juxtaposes some of the more serious, dangerous, and dark plot elements nicely. I think one of my favorites in this regard was Eric, cast in such a unique role but filled to the brim with excellent character development, imaginative description, and some wonderfully dry French dialogue. Add to this the well-paced adventure plot and the atmospheric mood of race-against-time fantasy and all-out quests for power, and what you have is a novel I'd read again and again. Overall, I would highly recommend Waking the Dead to fans of high drama and high stakes action-romances, atmospheric fantasy adventure writing, and for enthusiasts of quirky darkly edged fiction everywhere.