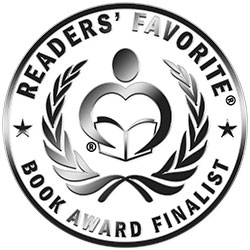 Reviewed by Steven Robson for Readers' Favorite
War is Personal by Roy Wilkes and Elaine Wilkes shines a spotlight on Okinawa, a small island 66 miles long, 7 miles wide on average and only 400 miles south of the Japanese Island of Kyushu; the closest stepping stone to Japan during the Second World War. In 1945, it became a lot closer to Hell. This is the personal account of Mr. Wilkes' experiences in the battle against the Japanese on this most deadly piece of real estate, and his subsequent duty guarding a bridge in China, in total isolation from anything remotely civilized. Told from both a first-person perspective as well as through interviews, this chilling glimpse into the human cost of warfare is a tale everyone should be obligated to read, in the hope that the insanity of war never visits our lives again.

Roy Wilkes and Elaine Wilkes have created in War is Personal a book that simply had to be compiled. The stark reality of the situations Mr. Wilkes had to endure burns into the soul of the reader, leaving you to ponder just how lucky your life has been in comparison to those caught up in war. Told with incredible humility, you quickly realize anyone facing death on a daily basis in the most extreme conditions is, without doubt, a hero, even when they don't see that in themselves. For me, the clear and resonant message coming from the pages of War is Personal was simply this; war is not about glory, it is about survival, and coping with loss. This book is definitely well worthwhile and of interest to many people.