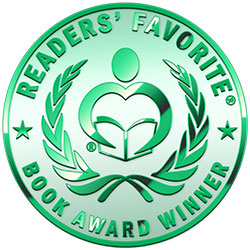 Reviewed by Christian Sia for Readers' Favorite
Weapons of Remorse by Chevron Ross features Hank Phillips, an ex-Marine who comes back home as the pride of the nation, decorated with a Medal of Honor. While everyone sees him as a hero, he carries a heavy burden of guilt and struggles to reconnect with his God. Hank works for Armed and Ready, one of the most powerful rights organizations in the country, but one night is about to sink him into an even greater misery of conscience with a confrontation with LaRonda Cage, a respectable police officer. Meanwhile, the grandson of an influential businessman has been kidnapped and the only trace left is a mysterious ransom note. David Tischner wants to find and bring home his grandson but his desperation to find Andy pits him against his best friend, Vern Saginaw, who is the CEO of Armed and Ready.

Weapons of Remorse by Chevron Ross is a thriller with strong social and political themes, a story that explores the conundrum of gun violence and its consequences. Gun violence is a reality that has been at the center of both political and social discussions across the country. The conflict is developed at multiple levels. From the internal conflict that happens in Hank Phillips' mind, it moves to physical confrontation and escalates into a struggle for a new social and political consciousness. Weapons of Remorse is cleverly plotted and skillfully written, featuring richly developed characters and prose that is crisp and precise. Chevron Ross's novel is exciting and thought-provoking, a real page-turner.