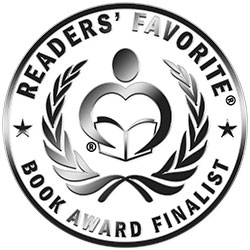 Reviewed by Mamta Madhavan for Readers' Favorite
What Happened to Stephan? by Haifa Swarka is an adventure story that tackles the topic of bullying, friendship, and violence in a very unconventional way. Stephan woke up one morning in his second-floor apartment to realize that he was completely different from other boys. His face was thick with hair and his eyes were big and red. He had two sharp fangs protruding from his upper jaw. He screamed when he saw himself looking like a beast and did not want to face his parents. He did not want anyone to see him like that. His parents were worried that he was not responding to their knocks on his door to open it. When his father opened the door, he saw a monster jumping out of the window. His screams brought the neighbors to their apartment. Stephan's parents thought he'd been swallowed by the monster. His classmates were dumbfounded. Stephan had disappeared mysteriously. Would his parents and friends be able to find Stephan?

The story tackles friendship, violence, and bullying in an unusual way, making it an engaging story. All the characters contribute to the plot in a way that makes them memorable, real, and relatable. The narration is detailed and descriptive, making the scenes and characters vivid. The existence of a monster and the mysterious disappearance of Stephan have been seamlessly woven together, adding to the element of mystery, suspense, and curiosity along with some good life lessons which will encourage children to have a positive outlook on life. It is a good story for all students to work towards eliminating the monster that hides inside them. Parents and educators can use it for storytelling and reading aloud sessions at homes and in classrooms to educate children about the negativities of bullying and to perceive the world differently.