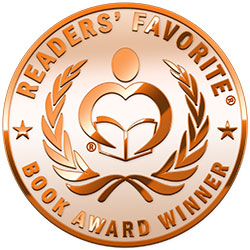 Reviewed by Christian Sia for Readers' Favorite
I hesitated before picking up this book, not having read anything from this author, but then I was surprised, seduced by the writing, and found myself immersed in a post-war narrative that melds art, daily life just after the Second World War, the history of the American Monuments Men, and an interesting romance. What is Forgiven by C.F. Yetmen is a fascinating story and the second book in the Anna Klein Trilogy that follows Anna Klein, a German woman working as a translator for Captain Henry Cooper of the Monuments Men. She faces numerous problems in life, including her displaced family, a boy she shelters who is wanted by the authorities, and her marriage. Then there is a crime involving two important pieces of art work she is supposed to keep watch on. While the Monuments Men face imminent closure, she knows she must locate the criminal before things turn against her and her boss. This is a beautiful story handled by deft hands.

You are greeted with exquisite prose from the first sentences of this gripping historical novel. The author has a gift for evoking powerful images and a peculiarity of phrase that hints at the author's refined sense of humor and evocative language. C.F. Yetmen plunges the reader into post WWII Germany, allowing them vivid images of what life was like in Germany after the war. Anna is a very compelling character, an art archivist and translator, and a woman torn between different worries and worlds. There is an anxiety that eats into her as she navigates the different challenges of her life, and the reader becomes very aware of it, an element of character that enriches the story and lends it a great sense of realism. The characters in this narrative are well sculpted, with convincing backgrounds and cultural identities. What is Forgiven is one of the best post-war novels I have read, deft and balanced, captivating in an irresistible kind of way.