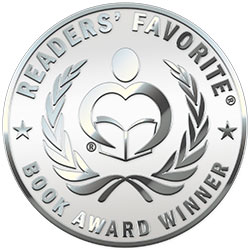 Reviewed by Anne-Marie Reynolds for Readers' Favorite
What She Lost by Melissa W. Hunter is part fiction, part memoir. Sarah Waldman is 13, enjoying life with her family in Olkusz, Poland. The family are Jewish and have no idea that their peace will be shattered and lives will be changed forever. In 1939, the Nazis were in power, and Sarah and her family are about to face years of upset and fear, years of concentration camps and Jewish ghettos, years that will tear them all apart. Sarah is strong-willed and determined but is it enough to survive? When everything she knew and loved is ripped away from her, Sarah must fight hard to get through it, to rebuild her life, and find love once more.

What She Lost by Melissa W. Hunter is a fantastic story of courage and survival against the odds. Written by Sarah's granddaughter, it is based on real life but written the way Melissa imagined it all happening for her grandmother. A poignant story, it details the horrors of the Holocaust, the unimaginable pain, suffering, and fear in the Jewish ghettos, and the cruelty that people suffered at the hands of the Nazis. It's hard to read it as a fictional story, having read other accounts from survivors, but this has the love story that came after the horror to soften it. It is a page-turner that will keep you reading to the very end, and one that will stay with you even after you read the last page. It's thought-provoking and a remarkable tale of survival against the odds, a story that elicits every emotion you can think of. The characters' stories will resonate with you in a haunting, moving, beautifully told tale that, if nothing else, should teach us all that this kind of horror should never be allowed to happen again.