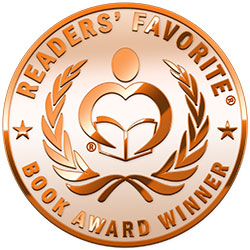 Reviewed by Mamta Madhavan for Readers' Favorite
When God Made Color by Sheri Carmon is an enchanting book that captures the beauty and allure of colors in a whimsical way. God danced across the waters, carrying all the colors of the rainbow. He stood above the waters and wished there was light and thus day and night came into existence. As the heavens and earth separated at the sound of his voice, color streamed through the entire expanse. Everywhere the colors gave life as they swept down on the earth and the earth burst forth with life. Plants appeared and deep green forests grew and after that God made swimming creatures. Next came the feathered flyers and the animals. Finally, God made his most marvelous creation and blessed them all.

This beautiful book takes readers not only through the world God has created but also introduces them to colors in the most wonderful way. The illustrations are vibrant and vivid and will captivate readers with their radiance. The book is like poetry in motion where every page is awash with bright shades of life. The book highlights God's creations and their beauty and color. The author also celebrates the unity and diversity that exist in the Universe, ranging from humans to animals to plants. It is definitely a good book to make children aware of the beauty, colors, and magnificence of God and his creations in a colorful way. It can be used at home and in schools, teaching about colors and the creations of God in an entertaining way.