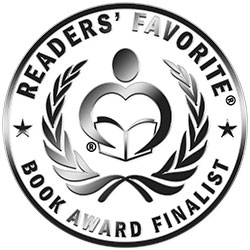 Reviewed by Benjamin Ookami for Readers' Favorite
Why Does Government Need To Be Funded? In America Today, It Doesn't by Amphidromus is an interesting little piece of knowledge to consume for the mind that occasionally ponders about better structures for society. I cannot imagine anyone who has never asked that question of why a government needs to be funded at all. The name Amphidromus belongs to an individual who I think has quite a fascinating mind. There is an astounding truth to be discovered here that could result in America being home to an employer running a more effective business and an employee working many years while being truly motivated. The American government takes away more than they need. To push readers toward a place of understanding and consideration, the author first utilizes the surprising strategy of teaching them a few things about cosmology.

The origins of the universe, how humans came to be, and even an examination of that divine force that we've come to call God help readers to have a better understanding of money when it comes to government. I must write that Amphidromus makes cosmology sound interesting to the point that I wanted to dive more and more into the subject, but we must remember that the author wants to present a model that can lead to financial equilibrium for "we the people." Furthermore, the author writes with a massive vocabulary and a good sense of humor at his disposal. If anything, Amphidromus' work is certainly an effervescent topic for debate. If the world of the American reader will change as a result of it ... well, we'll just have to see.