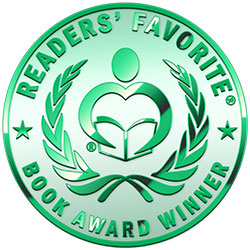 Reviewed by Jamie Michele for Readers' Favorite
Winslow: The Lost Hunters by David Francis Curran is a mystery that follows Winslow Doyle, a retired wilderness guide who has removed himself from public life following the death of his beloved wife, Lomahongva. His self-imposed exile and existence off the grid end when a father and his young daughter, both hunters, disappear into the thin wilderness air and he is called upon to help find them, whatever the outcome...and from the onset, the outcome doesn't look good. Written from the point of view of multiple characters, Winslow is a multifaceted murder mystery and suspenseful thriller, featuring a realistic main character, that takes place well off the beaten path.

David Francis Curran has done a magnificent job in bringing Winslow Doyle to life in Winslow: The Lost Hunters. There's no question this is the start of a string of mystery books featuring the namesake in a refreshing and wholly welcome new series. Winslow is so authentic and human, and my goodness, that Callie is one heck of a young woman. I loved how even the ancillary characters came to life, and the scenery and descriptions are really well done. Curran holds nothing back with a devastating introduction, but redemption for all – all right, redemption for most – comes with a set of twists and turns that will keep a dedicated reader returning for more. I'd recommend this book to any readers who enjoy quality murder mysteries with a protagonist that has all of the positive characteristics we always look for in a worthy lead.