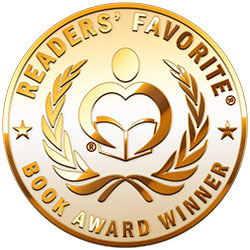 Reviewed by Jennifer Ibiam for Readers' Favorite
Winter of Solace by Kathryn Le Veque is a medieval romance set in England. William Marshal was the most powerful man in England, after the king. He had a fleet of elite commanders, and the best of them was Sir Caius d'Avignon. Caius was named the Britannia Viper because of his swift, accurate, and deadly strike. Marshal sent Caius and his army to help his niece Alice's husband subdue Hawkstone Castle. Covington de Wrenville, Alice's husband, alleged that the Thoringtons, the owners of Hawkstone, were loyal to France. When Caius got there and realized that Covington was not only a liar but a greedy murderer too, he became conflicted. Then he set eyes on the Thorington beauty named Emelisse. Caius will be caught in a battle between duty and love, with honor as the referee.

Winter of Solace by Kathryn Le Veque is the fifth installment of The Executioner Knights series. It's a mighty tale of honor, love, scheming, sacrifice, bravery, and survival. This is an exquisite story, but the road to good times is not without thorns; Alice and Emelisse will agree with me. Winter of Solace has a fantastic plot and an engaging storyline that sucked me in. Greed, getting ahead through marriage, and land grabbing have been a thing for centuries. These parameters made the novel relatable. Also, it was fast-paced with plenty of action so that it felt like a movie. I applaud Kathryn's effort on character development as all the knights were my favorites, including Hallam. Little William brought so much joy that I can't wait to read how he turned out. I enjoyed reading this book, and I hope the author writes more.