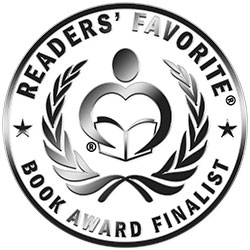 Reviewed by Mamta Madhavan for Readers' Favorite
Winter Trees: Seasons of Marigold Manor by Kim Stokely is a delicate and beautiful love story that reiterates the power of love in relationships and the presence of God in everyone's lives. Ginny wants to make the holidays exciting for all the residents and staff of Marigold Manor Assisted Living. Though she is still getting over the death of her fiance, Ginny puts her grief on hold to give the residents an enjoyable time. Edith and Frank try to bring Ginny and Chester, the chef, together. Will Ginny and Chester finally let go of their past and fall in love?

I found the story heartwarming and it touches readers in many ways. It is a story of loss, hope and love and it captures the struggles of life well. All the characters in the book, be they Ginny, Chester, Rachel, Frank, Edith or Margaret, are portrayed well and readers can relate easily to them. The spiritual undertones that run through the story work wonders and give it a good aura. God's compassion and grace in our daily lives is conveyed very subtly by the author as the story progresses. The spiritual undertones add to the plot. Readers will feel all the emotions of the characters as the author pulls them into the story. The beautiful message is that there is always hope in one's life if they believe in God and let Him into their lives. It's a simple and clean love story that will stay in the minds of readers for a long time.