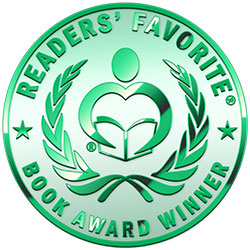 Reviewed by Leonard William Smuts for Readers' Favorite
It seems that wisdom, much like common sense, is no longer common. There are distractions. The need to earn a living and lifestyle choices leave little time for self-contemplation. Because of this, individuals simply take on the belief systems of society and lose individuality, influenced along the way by social media and fake news. The modern education system is not geared to encourage freedom of thought, nor does it cultivate inquiring minds, yet it is the ability to introspect and know ourselves that leads us towards wisdom. Wisdom takes readers on a journey of exploration, delving into all the relevant aspects that define our lives. Jason Merchey unpacks what wisdom represents and explores issues such as whether wisdom can be taught, whether it requires a high level of intelligence to achieve, and whether it inherently brings happiness. Jason asks searching questions of contemporary American society and its values, politics, beliefs, and present direction – where wisdom is increasingly lacking. Topics such as social justice, the capitalist system, political polarization, mental illness, and equality are among the many topics evaluated. Measuring success is equally challenging. Humans are by no means perfect and the pursuit of wisdom is not an easy path.

In writing Wisdom, Jason Merchey inspires readers to take time out to evaluate the questions that have troubled philosophers for millennia, and in particular, wisdom. In this, he succeeds admirably! Classic philosophers have arranged themselves into schools of thought, but few have really provided a cohesive overview of the nature of our being. Using a practical approach, Jason draws on his experience of life, both as a former psychotherapist and a student of human behavior to provide guidance. The success of this book lies in the author's ability to convey complex concepts in simple terms, illustrated with many examples and backed by quotations from the wise. The lofty ideology of academia is replaced by homespun values which lead to understanding and ultimately wisdom. By reading this book we can better understand the underlying thought processes that influence our lives and then apply them to achieve personal growth. Wisdom is a virtue that is not for sale - life must be experienced and lessons learned. This is a thought-provoking and insightful book, which is highly recommended, and concludes that wisdom remains our greatest strength. A great book that provides a down-to-earth understanding of a neglected field!