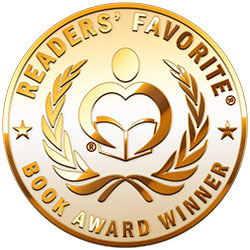 Reviewed by Kim Anisi for Readers' Favorite
Wrath Child by Erik Henry Vick is a mix of thriller, suspense, supernatural, horror, and crime. While this might seem like a lot of genres to pack into just one novel, it works out very well. The novel tells the story of a terrible serial killer who has done horrendous things in the past. Gavin Gregory, one of the best profilers at the FBI, worked on the case - but the killer got away. But now it seems he's back. New victims turn up, and there's something that makes Gavin think it must be the same person. Unfortunately, this just happens before he's supposed to go on a holiday with his wife and to find the answer to his question, he needs to travel to another city. He does indeed find an answer: Not the one he hoped for. Not the one his scientific mind can deal with. What follows puts his beliefs to the test, and he might just have to admit that science cannot explain everything.

If you pick up Wrath Child by Erik Henry Vick, you'll be rewarded with a good amount of reading hours, as this is a long book. Fortunately, it is a GREAT long book, so you'll be quite glad that it doesn't end too quickly. I love it when I find a book like that. If I wasn't so busy, I probably would have devoured this book in a far shorter time, but as it is, this book kept me company for well over a week, and I spent a few hours each day in the world of Gavin Gregory and the unusual killer. I enjoyed that the story developed at an almost perfect pace, the author didn't linger on events too long, and he also didn't rush through the plot. It's a hard balance to strike, and I personally think he's done it very well in this novel. You need to pay attention to what is happening though, as various timelines and points of view are mixed within the story. It's done in a way that makes sense, but I am sure that readers who just rush through might get a little confused.
I also enjoyed how Gavin's attitude towards certain aspects of the case changed over time - and how it shows that people can indeed change what they believe if necessary. The other characters were also all quite interesting, and I enjoyed getting to know them. There were surprises, there was excitement, and even some nerve-racking content - all in all, a very, very good book!