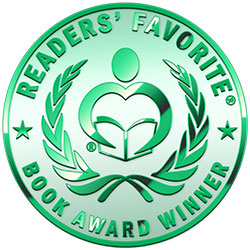 Reviewed by Soumya Sreehari for Readers' Favorite
Denny is shy and introverted, qualities that do not fare well in the dating scene. She is also hard-working, kind-hearted, and fun to be with. She lives a contented life, with a steady job and a cozy family. Out of the blue, a text message from a wrong number sparks a series of life-changing events for her. Eliza is an extroverted and bubbly woman. She is looking for a deep and fulfilling relationship and struggling to find it through dating. A text message she meant to send her friend asking for outfit advice lands in Denny's phone and there begins an unusual story. Could she find the deep connection she is looking for with a woman? That is the crux of Jae's story in Wrong Number, Right Woman.

Wrong Number, Right Woman by Jae is a heart-warming love story of two women. Denny and Eliza struggle with dating for different reasons. When fate brings them together, they find that they make a perfect match. What does that mean to each of them? Eliza has never dated women before. How does she reconcile her feelings for Denny? Denny knows what she feels is real but must also empathize with Eliza's conflicting feelings. Their journey of discovery is a story of warmth and acceptance. I greatly liked the premise, the setting, and the whole cast of characters. In addition to Denny and Eliza, all the other characters are also relatable. The book left me with a warm feeling in the end. Pick it up for a relaxing read over a weekend.