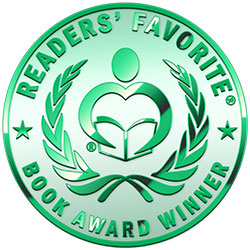 Reviewed by Bernadette Longu for Readers' Favorite
In You can See More From Up Here by Mark Guerin, the story is set in 2004 but takes the reader back to the year 1974, the year the main character Walker Maguire was torn between getting ready to study medicine or choose another path. But things happened over the years that weighed him down. Walker Maguire needs to find answers to his questions as to what happened in the summer of 1974 - 1975. The other characters are Michael Maguire Piper, his mother, Frazier, Norm Detweiler, Patty, Gayle, Kurt, Manny Camarasa, Fernando, and Connie. The author uses each of his characters to bring out the best and the worst in his main character, Walker Maguire. They take the reader gently by the hand and lead them through the story, always holding on to them through the good and the bad and never letting go.

You Can See More from Up Here by Mark Guerin is about one of the most challenging subjects -- the relationship between children and their parents -- and how it affects their lives. They can sometimes take too long to accept that parents are also human and carry grudges that only hurt the person hanging onto them. Mark Guerin takes his reader on a heartfelt journey from chapter one to the very last page. The author holds the reader's attention right to the end because the twists never stop until the very last page in finding the solutions. It was a riveting, interesting read that I thoroughly enjoyed. It was a privilege to read this book.