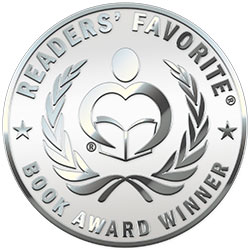 Reviewed by Mamta Madhavan for Readers' Favorite
Your Body's Environmental Chemical Burden: A Resource Guide to Understanding and Avoiding Toxins by Cindy Klement speaks about the effects chemicals can have on overall health and why it is important to take care of the planet, examine one's lifestyle, and make the necessary changes to avoid future chemical contamination. Every chapter in the book gives good insights that will help readers examine possible exposures occurring through their occupation, their commutes, their arts and supplies, personal care products, foods, cleaning supplies, clothing, dishware, and others. The book motivates readers to get their homes and bodies cleared of chemicals as soon as possible and to detoxify their bodies.

The tips are useful to readers who want the best health possible for their families and themselves. Reading Your Body's Environmental Chemical Burden is a good way to understand the common chemical contaminants in the environment and where they are stored, what they are used for, where and how exposure occurs, and how they enter the body and affect health. The 'Empower Yourself with These Action Steps' section gives a step-by-step arsenal of tips on how to reinforce protection against contaminants. The book is well written and is a good way to enhance awareness of toxins that are detrimental to the human body. Cindy Klement speaks about them extensively and expansively, helping readers to make changes in their lifestyle so that they reduce their exposure to chemical contaminants.