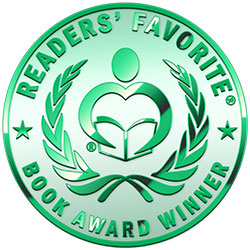 Reviewed by Mamta Madhavan for Readers' Favorite
Your Travel Bucket List: The Ultimate Guide to Enrich Your Life with Great Adventures and Unforgettable Memories by Estee Gubbay is a fascinating combination of a travel guide, journal, goal planner, and self-development tool for travelers wanting to change their wish list into a plan and make it a reality. Planning a lifetime of travel can be overwhelming and often travelers have many questions while thinking about a trip beyond their comfort zone. Having a travel bucket list is an effective plan that can motivate any reader to move from one amazing journey to another one. The book is a good tool to make a solid travel plan by creating a travel style so that travel dreams can be achieved. Let's get started and create a travel bucket list that will be personal and truly unique.

Estee Gubbay's approach to a topic that is talked about very often is different and fresh and will help all travel lovers learn about the possibilities ahead. Some of the tips shared are phenomenal and can be made possible using the tools in the book. The author also speaks about the different types of travel that can be undertaken; Celebration Travel, Sports Travel, Culinary Travel, Volunteer Travel, Adventure Travel, Ancestry Travel, and Music Travel, giving readers ideas on the different types of travels they can do, depending on their likes and dislikes. Your Travel Bucket List has a lot of suggestions, advisor tips, pictures, and questions that will stir the imaginations of readers and encourage them to travel to distant lands and new destinations. It is definitely a book to have on one's bookshelf because, apart from encouraging travel, it is also educational and informative as it updates readers with a lot of facts regarding places and travel and can be used as a guide while planning a trip.