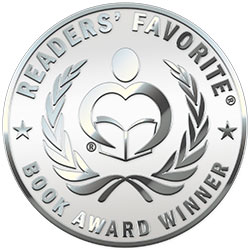 Reviewed by Claudia Coffey for Readers' Favorite
Jackie Chase is a driven woman. Where others enjoy the comforts of home, Chase gets out there and lives life. In 100 People to Meet Before You Die: Travel to Exotic Cultures, Chase shares her adventures with the aim of visiting people who live their lives, for the most part, innocent of modern ways. No four-star hotels for this wife and mother of four, Chase visits the people who share the same joys and sorrows of life as we do – the joy of children at play and the life events of children entering adulthood, getting married and the sorrows of funerals. Not for the faint of heart, Chase's travels take her to places uncomfortable at best and downright dangerous at worst. In one memorable passage, we read about the Mursi tribesmen of Ethiopia, who have traded their spears for Russian AK-47 semi-automatic rifles, using them to demand money and food before allowing visitors to travel through their tribal territory.

Jackie Chase introduces her readers to the little known people of Borneo, a land of floating villages, tattoos and blackened teeth. We are called to prayer at a Muslim mosque, spend 24 hours on a boat, take a shower using river water, and experience the generosity of strangers, they to Chase and Chase to them. We join in a Kayan tribal wedding and we learn how the Islamic and Viking cultures influenced the Kayan people of Borneo. Next we visit the El Moro tribe of Kenya where women walk 20 miles to get water. We visit the beautiful country of Ethiopia and meet the spiritual people of Bali, where it is the practice of the people to begin each new year with a day of silence. We go to Ecuador and on to six more countries, learning that we might have to live on pouches of tuna, but as Anais Nin writes: "Life shrinks or expands in proportion to one's courage."

We get along without the internet, we ride on the back of a gentle giant elephant in Jaipur, and we say "Namaste," which means "I bow to you." We learn firsthand why Darien is known as one of the most dangerous places on the planet. But always we strive and seek in the words of Lord Tennyson "to find, and not to yield," and learn to respect the simple ways of the people of the world. Chase's descriptive words make the reader feel as if they are riding along on the water, biking in the heat to "Dragon's Back Bone" in China, or trekking the jungle paths, reaching deep inside to find our strength along with the author.