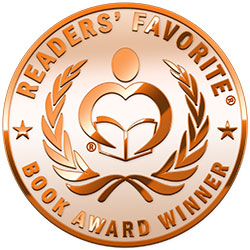 Reviewed by Lit Amri for Readers' Favorite
1918 by David Cornish is a well-researched historical novel about the pandemic that killed up to 100 million people in the midst of the ending of World War I. The story is told through the eyes of Dr. Edward Noble, an army major and infectious disease sub-specialist, who identifies an unprecedented and dangerous influenza strain. We join Dr. Noble in his war against the disease that caused pandemonium in the United States. At the same time, readers will get to know the man himself and his family.

David Cornish lives up to his expertise as M.D. with the detailed medical history and explanations in the story. The 1918 pandemic is not a piece of history that I know very well, thus this novel is an excellent way for me to learn more about it. The meticulous narrative undeniably has the ability to transport readers back to that era with its actual medical literature and terminology. It also highlights some particular gaps between the medical system of the 20th and 21st century. As a reader with a lack of medical knowledge, this is an easy read for me.

The important element of this novel (and one that should not be understated) is the determination to rise against any odds. Dr. Noble, his associates, and even his family persevere and keep the people around them united. On the whole, 1918 is a must-read, particularly for any medical practitioner, medical student, and epidemiologists, as well as anyone that would like to know more about one of the deadliest pandemics in history.