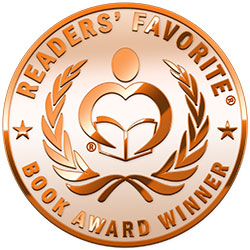 Reviewed by Jack Magnus for Readers' Favorite
Written by Anissa Ferris and Antonio Ferris, and illustrated by Fanny Liem, 20 Degrees from Normal: Creative Poems for All Ages is a collection of poetry in picture-book form for children. The authors are both teenagers who decided to share their love of zany poetry, life lessons and inspirations with others. The book begins with a poem praising the wheel and how this simple, underappreciated invention does so much. There's also an inventive and compelling poem about lighthouses and the role they play in keeping ships afloat, which is accompanied by a remarkable and inventive illustration. How does one tackle a pesky fly? Jarod finds out that sometimes the path of least resistance really does have its advantages. And the Inverse Nurse is definitely the last person a kid or anyone else would ever want anywhere near them.

Anissa Ferris and Antonio Ferris's humorous and inspirational poems address just about every aspect of life: from getting up on time in the morning to having the perfect pet. They even address the eventual confrontation between a teenager and his/her parents. Their verses read smoothly and fluently, and their punch lines are usually right on target. I loved the pet poems and still think that having a T-Rex that fetches could be a lot of fun. Fanny Liem's illustrations work so very well with the whimsy and fun of this collection. The color schemes she employs add zing and energy, and the facial expressions of her subjects are brilliant. This collection, 20 Degrees from Normal: Creative Poems for All Ages, is highly recommended.