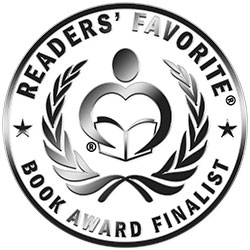 Reviewed by Joy Hannabass for Readers' Favorite
Through spending daily time with God, Kristi Burchfiel created 'The Daily Devotional Series'. One thing that makes this different from most devotional books is that the devotions are in chronological order. Ms. Burchfiel starts in the first chapter of Matthew and goes through the last chapter of Revelation, and all of her devotions are listed in the order of each book and each chapter in that book.

I really like this book of devotions. I have many devotionals, and this is the first one that is in chronological order. For each day, there is a scripture, an explanation of the scripture and a response to the scripture. Each devotion is very short, but don't let that discourage you, because with each day's devotion, you will find a special truth that will encourage you throughout the day. The more experienced Christian, as well as a new Christian, can use this devotional, because we all need to be reminded of God's truth to us, and there is no better way than reading this book. This would be a great resource to use if you are reading through the Bible. "365 Devotions through the New Testament" is definitely a book I will be keeping on my Kindle. I will take it with me wherever I go, so I will have access to encouragement from God's word when I need it!

Also at the back of this book you will find other Devotionals from Kristi Burchfiel in 'The Daily Devotional Series'. Check them out. I am sure you will find one that will interest you. I encourage you to pick up a copy of this book and see for yourself just how awesome it is.