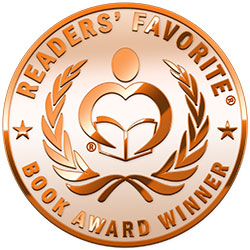 Reviewed by A. L. Peevey for Readers' Favorite
E.D. Degenfelder's novel, 7 Rook Lane, focuses on the restoration of a once-elegant mansion, previously owned by a married couple, John and Lisa Mindel, until Lisa disappeared under mysterious and tragic circumstances. The mansion is all but abandoned until a middle-aged couple, the Donahues, who are only vaguely aware of its sad history, buys it. In love with its potential to be restored to its former beauty, the Donahues hire Madeline Abbott, a talented and experienced house restoration specialist. Madeline organizes a crew of capable workers, but strange and unearthly events begin to occur, so she must soon hire a new crew. But, forces both ghostly and human seem determined to stop Madeline from completing her job. Can she and the handsome police detective, Scott Cooper, solve the mystery of 7 Rook Lane before it is too late?

This is a richly detailed story that is a mystery, a supernatural thriller, and a romance all in one. The novel is peopled with an ensemble of characters who seem real and fallible and who definitely share history with each other. They share tender moments and memories as well as humorous ones, but there are some scenes that are truly chilling, so readers must be ready for some genuine shivers. Scattered throughout the book are references to events in previous stories, showing that this is quite obviously not the first book by the author; in fact, 7 Rook Lane is the third in a series of books that can be read and enjoyed separately. For a thrilling and entertaining story full of mystery and adventure, definitely read this one. An engrossing story.