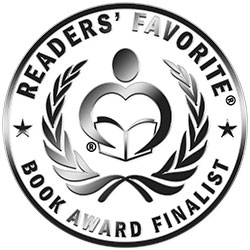 Reviewed by Kimberlee J Benart for Readers' Favorite
A Bee in His Bonnet by Bernard J. Fleury Ed.D. is a creative biography of his maternal grandfather, Frank King (1877-1958). Born and raised an Englishman of mixed Ojibwa heritage, Frank adopted the United States as his home and served with distinction over a long career in the U.S. Army. His life provides a fascinating study of the American and European history through which he and his extended family lived.

Dr. Fleury begins with the adventurous story of the courtship and elopement of Frank's parents from an Ojibwa village in Canada and the raising of their large family in England. The adventure continues as Frank and his numerous siblings reach adult age and pursue their own directions, some near home; some, like him, far from it. The blending of history and creative biography provides a dramatic overview of the events and societal changes that impacted Frank's life.

A Bee in His Bonnet is the kind of book you don't want to put down once you start reading it. The word "adventure" hardly captures the full breadth and scale of Dr. Fleury's treatment of his grandfather's life. The narrative and dialog keep the pace moving at a clip, while now and then there is a slight pause to remind the reader of the historical setting. I cried at the end, as I believe any reader would. This is a magnificent tribute by a grandson to his grandfather, just as Frank King's life stands as a magnificent tribute to the caliber of man that he was.