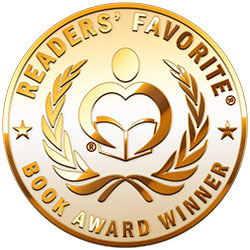 Reviewed by Mamta Madhavan for Readers' Favorite
A Better Human: The Stoic Heart, Mind, and Soul by George J. Bradley is a thought-provoking and insightful book that tackles the philosophy of Stoicism, which is not only relevant to modern life but offers the keys to success and fulfilment. This philosophy was said to have developed through a succession of Greek teachers and thinkers, but blossomed in Rome. The book draws heavily on the thinking and writing of three philosophers: Seneca (an advisor to Emperor Nero), Epictetus (a freed Greek slave who did well as a teacher in Rome), and the Roman Emperor Marcus Aurelius. The amazing transformative power Stoicism can have in life, and the basics of the heart, mind, and soul of how to live a Stoic life have been discussed with expertise, and will help readers to experience the benefits of Stoicism.

The book is encouraging, uplifting, and will motivate readers to look into themselves, change their mindset, make rational choices and thereby progress towards self improvement. The author has broken it up into three sections, heart, mind, and soul, making it easy for readers to comprehend the Stoic mindset and lifestyle, and encourages them to work towards self control. The author discusses a philosophical topic in a simple way that makes it easy for readers to understand and practice this naturally in daily life. The author's writing style is fluid and he handles a philosophical topic easily. The practical examples shared make it easy for readers to connect with what the author is trying to convey, and will encourage readers to learn more about Stoicism and its philosophy, and perhaps to read more about Seneca, Epictetus, and Marcus Aurelius.