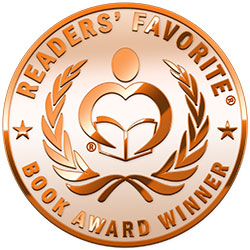 Reviewed by Emily-Jane Hills Orford for Readers' Favorite
A Child Called You is a work of children's fiction penned by author JD Wise. Are you friends with everyone regardless of how they look or the color of their skin? Do you stand up to bullies? Do you take the time to help others? Or are you too focussed on yourself and filled with greed? Did you know that even the smallest act of kindness makes you a bigger, better person and it makes the world a better place in which to live? It's true. If we all took a minute to consider those around us before ourselves, we could make a whole lot of positive difference to everyone's lives, including our own.

JD Wise's picture book story, A Child Called You, is a powerful statement directed at young readers to encourage them to think beyond themselves and to care about others and the world around them. Told in rhyming verse, the author cleverly depicts all kinds of plausible scenarios, from obeying parents to helping those in need and standing up to the injustice of bullies. The author uses simple language so that beginner readers can easily follow along. There are many words displayed in various fonts to emphasize the point being made. The illustrations are bright and colorful and help carry the ideas forward. We all need to learn and be told over and over again how important it is to care about those around us, and to put others first.