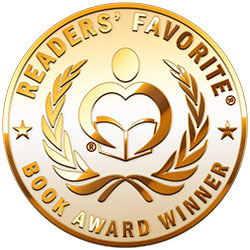 Reviewed by Stephanie Chapman for Readers' Favorite
Adolescent love is always a dream, and Wynter Ashington felt Gage de Reyne would be the one to spend her life with. A Cold Wynter's Knight by Kathryn Le Veque is a medieval romance story. Gage grew up as a respected knight, but when his father died, his older brother, Boothe, became the lord of Septentrion Castle. He exiled Gage. Wynter's sixteenth birthday celebration fell short when she learned that Gage had left England without a second thought about her. Wynter and her sisters visit Durham six years later. One evening, her younger sister, Spring, convinces Wynter to sneak out to a tavern. Spring becomes extremely inebriated, and a man attempts to fondle the young woman. To her astonishment, a knight intervenes. Wynter thanks him when she recognizes his face.

Kathryn Le Veque's accurate depiction of knights and mercenaries is astonishing compared to the historical books I have read. Wynter frustrates her sisters by refusing to think of anyone else. I wonder why her father couldn't override tradition, so her younger sisters could proceed with their lives. I recognized how Spring attempts to manipulate Gage and Wynter so they cannot avoid each other. Gage repeatedly has his honor questioned, and the way he handles each moment is exemplary. The pace of the story makes this an easy-to-read, slow-burn romance. The vivid depictions of the surroundings made me shiver with the chill in the air. I have no qualms in admitting that I even shed tears in parts of A Cold Wynter's Knight. Medieval romance fans will enjoy the battles and antics of the well-developed characters in this novel.