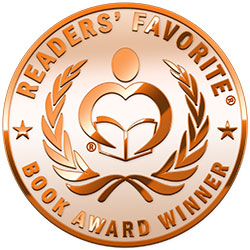 Reviewed by Lit Amri for Readers' Favorite
"William's life would change forever on the 27th of May — an unusually hot day in Georgia. The monumental events that were about to begin would last through generations. William and his family would never forget the powers that be and the powers of the unknown throughout time. It was a powerful force at work, one William did not fully understand at the time and would come to love and hate. This day in 1864 in the battle known as 'The Crime at Pickett's Mill' it all began…"

A Fine Line: The Beginning by JC Brennan is a fantasy story laced with paranormal elements. The Crew – Union soldier William, Fillmore, Brimmount, Buckner, husband and wife Tyrone and Cecil – is a group bonded by fate. Each of them has a special ability; Tyrone has a gift of healing touch and Cecil is a clairvoyant, and the others also develop their own 'power' as the story progresses.

The setting is well described; I can easily imagine and hear in my mind the brutal and frenzied war, the hospital filled with wounded soldiers, the travelling wagon, the gunshots and more. The narrative is straightforward and easy to read. The characters are sufficiently complex, well-written, and their relationships have enough depth. For my part, I find the pace is moderate as each of the character's back story is explained. All the same, Brennan gives readers a unique premise by combining fantasy and paranormal factors. Simply put, this is a solid work and a good start for the series.