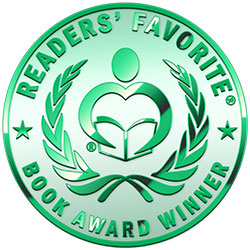 Reviewed by Christian Sia for Readers' Favorite
A Gossamer Lens by M.R. Mathias is the tenth book in the spellbinding and epic fantasy series featuring Vanx Malic, a work of great depth and length in the arena of fantasy that can find a comfortable place alongside the works of J.R.R. Tolkien. Readers are introduced to a compelling cast of characters; Vanx and his companions, Gallarael, Chelda, Master Ruuk, Moonsy and Poopsalot, who are on a perilous mission to smash a few gem-seeds, to retrieve the final gem-seed, and bring it to the Great Carpi Ultura. Nothing seems to go as planned, because there are powerful enemies who are determined to protect their own worlds and interests, and they will do anything to thwart the path of Vanx and his friends. Will they succeed this time?

I loved this epic story and the creatures and characters featured in it. M.R. Mathias imagines a setting that will entice readers and lead them, along with his characters, on a breathtaking adventure. They will encounter the fae who will do anything to protect the Great Heart Tree. Beyond the Wildwood, giants wait for them and they are merciless. In the usual signature of the author, A Gossamer Lens features beautiful writing, infused with eye-catching descriptions that capture intense action, explore the thoughts and emotions of the characters, and paint the setting in the minutest detail. The words leap off the pages like magic, and they create a vision in the reader's mind of the world they evoke. This is a work of great entertainment. I have followed M.R. Mathias' writings and it is always exciting to read anything from him. Readers will find in these pages a magical place to escape to and interesting friends to keep company with.