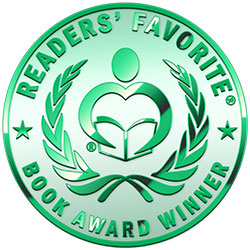 Reviewed by Mamta Madhavan for Readers' Favorite
A Journey to Health by Lauren Minicozzi is an engaging book that addresses the issue of having that perfect body and gives glimpses of the author's journey that will empower youngsters to look beyond their bodies. The author speaks about her struggles with Body Dysmorphic Disorder (BDD), depression, anorexia, and Polycystic Ovarian Syndrome (PCOS), and her current battle with a chronic illness. The book is a good tool for readers to help them change the way they look at themselves and get out of the dark cycle of trying to reshape their bodies.

A Journey to Health reaches out to youngsters who are starving themselves to achieve that perfect body and get stuck in a toxic cycle from which they cannot escape. The author's personal experiences make it easy for readers to connect with her words and follow the processes she used so that they can get out of the dark cycle. The book will motivate everyone to look beyond their body and share their flaws and show their self-love and self-acceptance. Lauren Minicozzi's words will encourage readers to be proud of who they are, show their cellulite, rolls, and see themselves as beautiful. Her personal story will make readers look into themselves and use their power to practice self-love. Lauren Minicozzi makes readers understand that there is nothing wrong with talking about health and mental health.